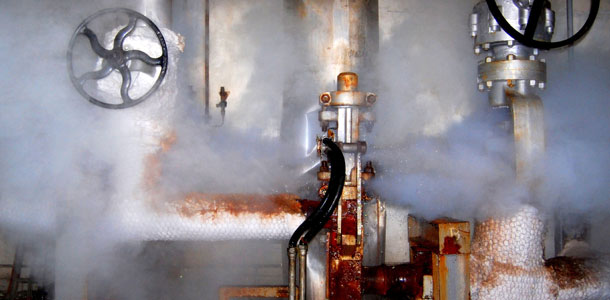 American Boiler Company is your go-to source for all your industrial valve and pump needs. We provide repair and rebuilds of industrial valves and process/feedwater pumps used throughout the industrial, utility, and utility industries.
We have over 12 years of experience repairing:
•    Boiler Valves
•    Globe Valves
•    Angle Valves
•    Ball Valves
•    Steam Valves
•    Needle Valves
•    Blowdown Valves
•    Feed Valves
•    Pressure and Mixing Valves
•    Boiler Relief Valves
•    Boiler Drain Valves
•    Boiler Diverter Valves
•    Manual Stop Check Valves
•    Feedwater Control Valves
Comprehensive Valve Service:
We specialize in large valve work, with valves ranging in size from 4-16″. Our valve repair services include machining stems & pistons, lapping, tension, and pressure testing to factory specifications. We also calibrate and test automatic valves with our controls and panel division.
Feedwater Pump Repair: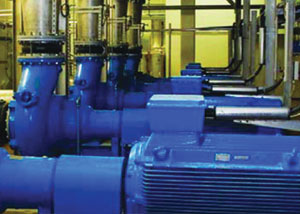 American Boiler will send qualified, factory-trained service engineers to your facility to diagnose pump problems on-site including pump failure, leaks, drops in pressure, noises in motors and bearings, and delivery pressure deficiencies to the boiler.
We bring pumps back to our in-house service center where we disassemble to check all parts and tolerances. We repair or replace components like suction lines, wear rings, bearing fits, and seals to prevent leakage of abrasive boiling water. We balance and pressure test prior to installation, bring all pump equipment back to factory specifications.
When a feedwater pump has been fully tested and is ready for system use, our service technician brings it back to your facility to install and align with system motors to within .001/inch to prevent vibration and premature bearing failure. As part of our on-site installation and testing, we also make sure bypass line piping is sized correctly for supply tank delivery when water is not in use.
Please contact American Boiler Company today at (973) 923-1999 or complete our contact us form for your boiler pumps and valves needs. Site surveys are always free, and for a limited time, we are offering a complimentary boiler inspection with emissions analysis to new customers.