Burner Installations
Burner Repairs & Tune-Up
Burner Conversion -Oil/Gas/Dual-Fuel/NOx
Computerized Combustion Analysis & Emissions Testing
Air Permitting-EPA & NJ DEP
Make-Up Air Supply Systems
Flame Safeguard Equipment & Control Systems
Oil Transfer Systems & Gas Booster Pumps
Oil-Gas Piping Installations and Repairs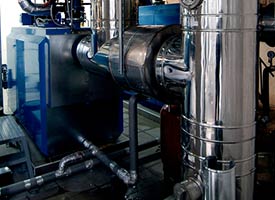 Experienced with Cleaver-Brooks, Fulton, Power Flame, Beckett, Carlin, Riello, Gordon-Piatt, Webster, Laars, Lochinvar, Weil-McLain & Peerless
Factory trained and certified technicians
24-Hour Emergency Service
We Have Experience With:

All registered trademarks and registered service marks are the property of their respective owners.
Let Us Call You 
or Call Us Today (973) 923-1999
24 Hr Emergency Service Available
With all the companies out there, why should you choose American Boiler Company for your burner installation project? The answer is simple. We are boilermakers with over 30 years of experience installing boilers. That means boilers & burners are our core business. We know how to install them and service them.
Our knowledge and experience will be evident from the initial site survey through to the final inspection. We start each project with a thorough evaluation of your requirements. Our sales engineers will meet with your maintenance staff to inspect your boilers, burners, and related systems.